Business Profile

Centrally located between California's major markets, Fresno County's is the top agriculture producing county in the U.S. and California's 5th largest city. Fresno County supports a variety of major industries including manufacturing, logistics & distribution, health care, food processing, technology, water tech, and biotech and has attracted companies like Kraft Foods, Activision Blizzard, Chevron, PPG Industries, Schneider Electric, and KW Automotive to name a few. It is one of only two areas in California where UPS, FedEx, and OnTrac guarantee standard next-day ground delivery throughout the state.
Top Employers
| Company Name | Number of Employees |
| --- | --- |
| Community Medical Centers | 8,000+ |
| Saint Agnes Medical Center | 2,547 |
| Fowler Packing | 2,500 |
| Kaiser Permantente | 2,350 |
| Alorica, Inc. | 2,100 |
| Pelco by Schneider Electric | 1,200 |
| Cargill Meat Solutions | 1,000 |
| Harris Ranch Beef Company | 1,000 |
| Wawona Frozenfoods | 800 |
| Foster Farms | 780 |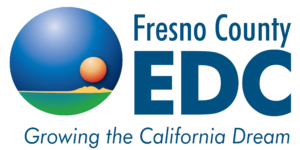 Top Real Estate Deals 2018-19
Amazon.com, Inc. recently completed an 855,000 SF e-commerce fulfillment center project in Fresno in under than 10 months. The facility currently employs 2,500 workers. 
ULTA Beauty, Inc. has completed a 670,000 SF west coast distribution and e-commerce fulfillment center. At full operations, the facility will employ 642 full-time workers. 
Gap, Inc. announced in March 2018 its plans to relocate their e-commerce fulfillment operation form Phoenix, AZ to their existing Fresno distribution center facilities. The e-commerce operations are expected to create over 515 new full-time jobs by the end of 2018. 
Bitwise Industries, a local technology firm, is currently expanding in downtown Fresno by acquiring and renovating over 300,000 SF of former warehouse space and converting it into office space for technology users. 
Valley Wide Beverage Company has completed and occupied their new 225,000 SF distribution facility in Fresno. The new facility more doubles the size of their former 114,000 SF facility. 
United States Cold Storage is nearing completing of a 275,000 SF expansion of their Fresno facility. Upon completion U.S. Cold Storage's Fresno facility will encompass 775,000 SF, making it their largest facility in their western region. 
Tires Warehouse, Inc. has recently opened a new 122,000 SF distribution center at Fresno's North Pointe Business Park. The new facility will bridge the gap between the company's southern and northern California branches. 
Cintas Corporation is nearing completion of their new 55,000 SF industrial laundry facility in Fresno's Industrial Triangle. The facility will double the size of Cintas' Fresno workforce to approximately 125.