New entertainment venue could come to downtown Bakersfield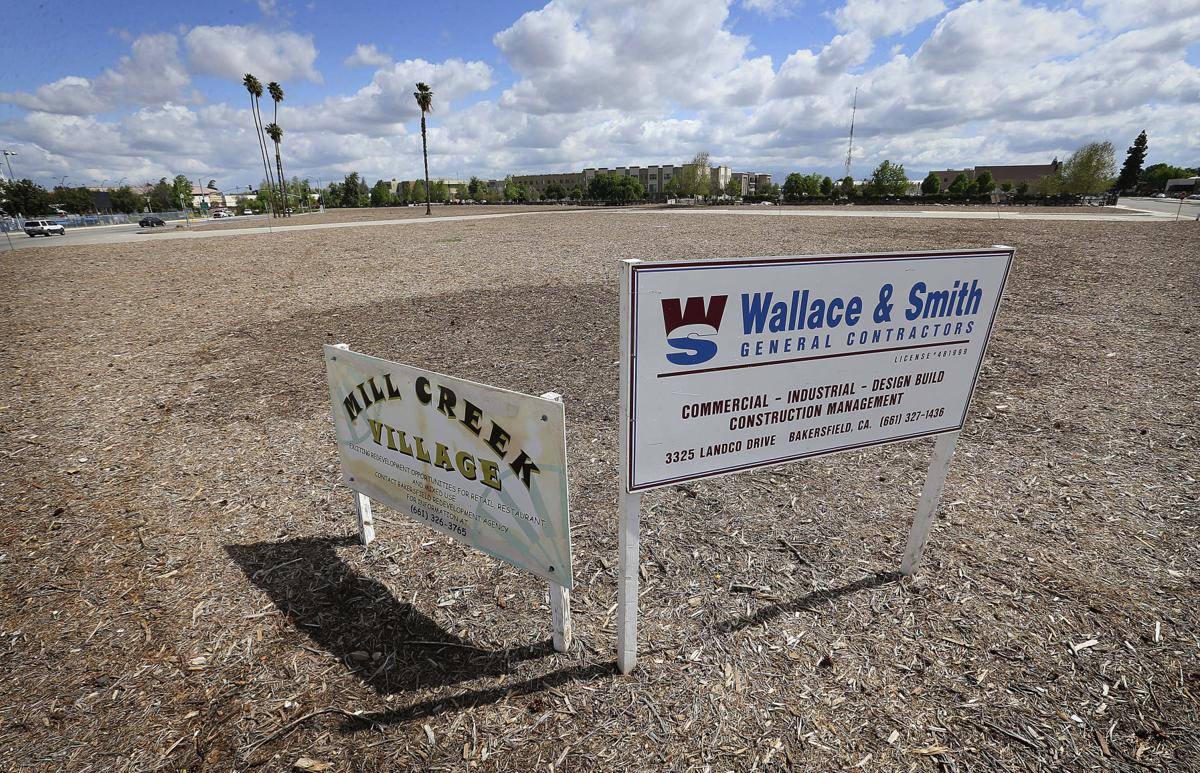 Bakersfield could soon have more entertainment options in the downtown area.
The City of Bakersfield has a 223,000-square-foot piece of land at California Avenue and P Street that it intends to sell to Discovery Management Group LLC, partly for the construction of a venue called Discovery Bakersfield that would include a bowling center, restaurants, a music venue and more.
The city said Discovery Bakersfield would be a 38,000-square-foot, three-story building that would include 20 bowling lanes and a 950-seat music hall.
"This is a great opportunity," said Community Services Director Jacqui Kitchen. "The City Council has had a vision of an entertainment area here for more than 10 years. I think the residents of Bakersfield deserve this."
Kitchen said the goal is for the Discovery Management Group to eventually develop the rest of the property with restaurants and other entertainment uses, as well as a possible high-end hotel. Kitchen said she would also like to see some kind of microbrewery locate there.
Kitchen said the creek that runs along the eastern edge of the property would also serve as a great amenity. She said she would like to see a restaurant take advantage of the views.
"Mill Creek is the only opportunity in Bakersfield where you can have a restaurant looking out over the water," she said. "You can almost imagine you're sitting somewhere in Germany or Italy enjoying a meal."
The company has already begun discussions with restaurants and other companies about developing on the property, Kitchen said.
During its April 11 meeting, the City Council authorized Mayor Karen Goh to sign a draft letter of intent from the city detailing terms for purchase of the property, the price of which has been set at $2.2 million. The city will now move forward with the purchasing process.
If the purchase goes through, the venue would be Discovery Management Group's third location. The company already has a Discovery Ventura and is opening a Discovery San Luis Obispo this summer. Discovery Bakersfield would be its largest venue yet in terms of square footage.
Jeremy Pemberton, founder of Discovery Management Group, said at the council meeting that he believes the music hall in particular will draw a lot of people to the venue. Pemberton said he believes another music veue is greatly needed in Bakersfield.
"Currently, the City of Bakersfield and the county is void of a national touring spot for a music club that can host between 400 and 800 folks," he said. "With the facility design that we have and the experience that we have, we know that we can create a facility that would eventually become a commodity for the touring industry."
Pemberton and his brother Joshua initially approached the city in fall 2015 to discuss their desire to open a location in Bakersfield. However, Kitchen said plans were put on hold after the company suffered some setbacks in the process of developing its San Luis Obispo location.
Once the issues were settled and the project was moving ahead, the brothers returned to the city late last year to renew discussions.
"They believe Bakersfield has a young, growing population and a real desire for more entertainment choices here," Kitchen said. "They think a location in Bakersfield would be a great addition. It's not meant to replace any of our businesses, but enhance those and give the community more choices."
If approved, construction of Discovery Bakersfield would start by the end of year and wrap up by June 2019, according to the Discovery Bakersfield Development Project Plan. A soft opening has been tentatively scheduled for June 5, 2019.
Discovery Bakersfield would be part of the city's South Mill Creek Entertainment District, which already includes Maya Cinemas, the McMurtrey Aquatic Center and the Bakersfield Ice Center.
If approved, Discovery Bakersfield would be the second entertainment venue to open in the downtown area within just a few years. The BLVD, located on Buck Owens Boulevard, opens on April 19.
The 45,000-square-foot business will have a restaurant, three full-service bars, bowling lanes, laser tag, a ropes course, an arcade and more. It is owned by The BLVD LLC and Trifecta Management Group.
The two venues will share some services and features but Discovery Bakersfield would be more focused on music, Kitchen said.
Pemberton said he's excited about the prospect of developing a project in downtown Bakersfield and working with the city.
"We're excited about the opportunity here in Bakersfield and we look forward to providing a much-needed first-class concert venue and entertainment facility for the entire community," he said.