Kern proposes $3 million hiring incentive for Amazon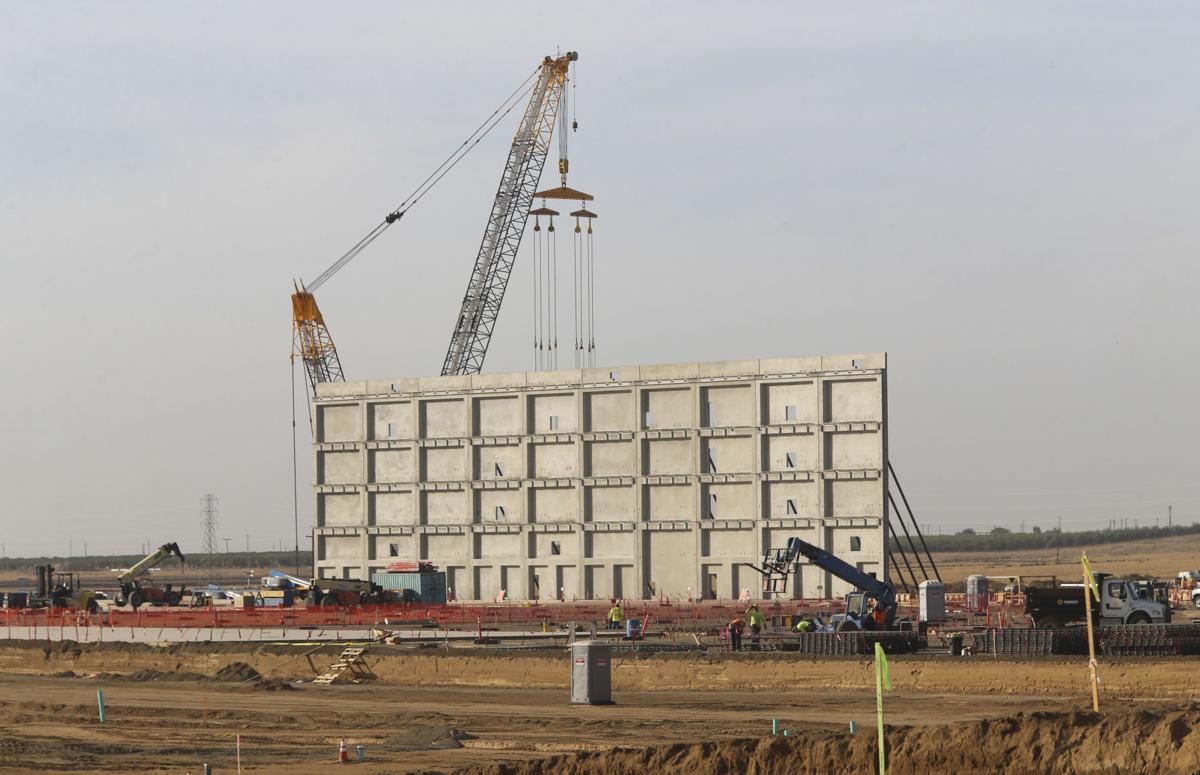 Amazon would receive $3 million in local tax rebates in exchange for employing 1,000 Kern County residents at the 2.6 million-square-foot distribution center the retail giant is building next to Meadows Field Airport, according to a proposal released Thursday.
The incentives package, scheduled for a vote Tuesday by the county Board of Supervisors, would give annual refunds to one of the world's most valuable companies in an amount equal to half its combined property, sales and use tax bills — an estimated $575,000 per year before the rebate — for an estimated 11 years.
In exchange, Amazon would be required to create 1,000 new jobs for Kern County residents with an average annual wage of $31,000 per job. At least 900 of those positions would have to be filled by October 2021.
The offer would expire in 30 years if the rebates have not been used by that time. The county could rescind the package at any time if Amazon does not meet and keep up its job-creation obligations under the agreement.
"The strength in the incentive being proposed is the time-bound nature of the job creation, coupled with the requirement that these are NEW jobs for Kern County residents," county spokeswoman Megan Person said by email. "We have the ability to ensure our residents get these jobs, get paid a sustainable wage and they do it by a specific date."
The incentive, if approved, would be the second time the county has used the Advance Kern Incentive Program the board created in 2017. The first, approved by the board in August, offered L'Oreal USA $2.3 million in tax rebates in exchange for the company's pledge to create 155 new jobs at the distribution center it plans to open at the Tejon Ranch Commerce Center south of Bakersfield. No other Advance Kern incentives are currently under negotiation, Person wrote.
County officials confirmed in September Amazon's plan to open a "fulfillment" center just north of Bakersfield at the 138-acre Landings Logistics Center LLC just north of Merle Haggard Drive. Industry observers have said the center might ultimately employ up to 2,000 people.
Amazon has not publicly confirmed its plan to open a distribution center in Kern. A company representative did not immediately respond to a request for comment on the incentives package.
John Cox can be reached at 661-395-7404. Follow him on Twitter: @TheThirdGraf.