Kern County named wind turbine capital of the world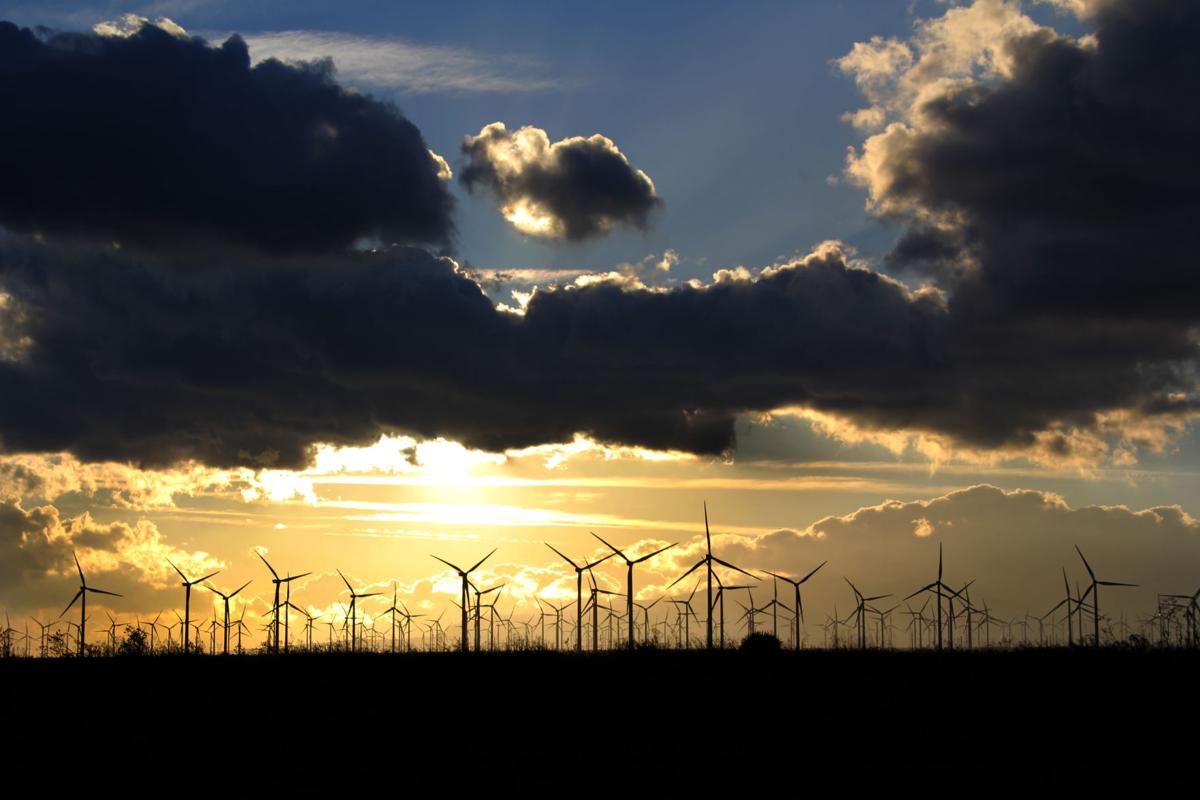 According to the U.S. Geological Survey, Kern has more wind turbines — 4,581 — than any other county in the nation.
The USGS has created a database that mapped all 57,636 of the nation's wind machines, Energy Digital reported. Not only does the Golden Empire have more turbines, the USGS says it has the highest turbine density in the world.
According to the survey, Kern has a total wind power capacity of 4 gigawatts, and more turbines than the entire northeast region of the United States.
To put this in perspective, there are a billion watts in one gigawatt. That's a lot of light bulbs. Now multiply by four.
Riverside County ranked second with 2,373 turbines, while Alameda County ranked third with 1,430 turbines. Nolan County in Texas ranked fourth with 1,374 turbines.
The USGS generated the database in partnership with the Department of Energy, Lawrence Berkeley National Laboratory and the American Wind Energy Association.
http://www.bakersfield.com/news/kern-county-named-wind-capital-of-the-world/article_f4e22e40-5a34-11e8-a6a2-e7db220d3d8b.html?utm_source=bakersfield.com&utm_campaign=%2Fnewsletters%2Fheadlines%2F%3F-dc%3D1526641220&utm_medium=email&utm_content=headline