Hotel construction is booming as developers bet on Bakersfield's economy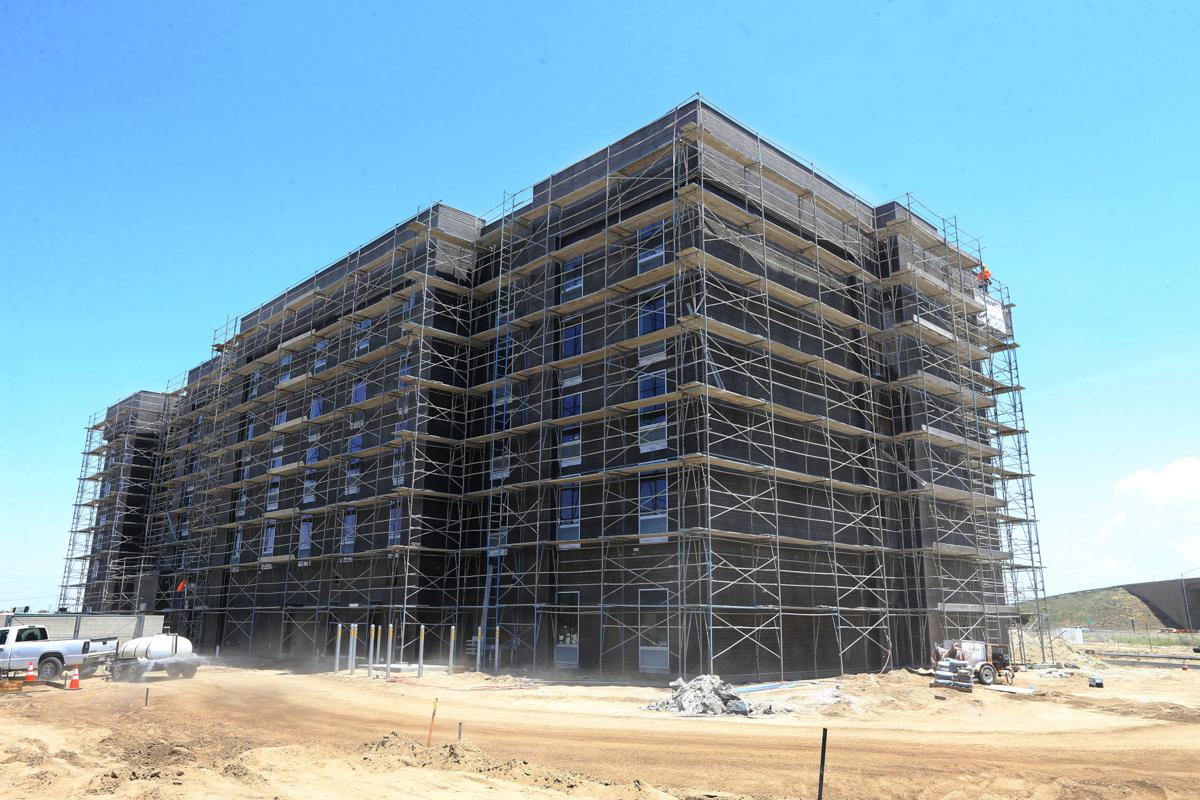 Expectations that Bakersfield's economy is on the rise have created the city's biggest hotel boom since the Great Recession.
Half a dozen hotels with a combined 658 rooms are proposed or under construction, all on the city's west side and many of them extended-stay properties geared toward business travelers. Some of the incoming brands are entirely new to the city.
Hoteliers say the rush of private investment is being driven in part by other local projects, such as the Amazon distribution center under construction near Meadows Field Airport. There's also a sense the city's relatively low housing and labor costs have created an incentive to build while the savings last.
Conditions in Bakersfield's hotel market have improved significantly during the past decade — the city's occupancy rate is up more than six points, average room rates have increased 25 percent and Bakersfield's hotel room inventory is up 12 percent, according to hotel data tracker STR.
Those numbers alone don't explain the construction seen in the market lately, said Francois Khoury, general manager of the DoubleTree by Hilton Bakersfield, which is finishing up more than $15 million of renovations that began in April of last year.
He said a bigger factor in the recent investment is anticipation that oil prices are on the way up and that now's the time to prepare for good times ahead in the local economy.
"Everybody wants to be ready," he said.
Jenny Hlaudy, general manager of The Courtyard by Marriott, sees affordability as bringing investor attention to the Bakersfield market. Land is inexpensive locally, she said, and so are housing costs.
At the same time, the area's overall growth, combined with large construction projects going on around town, are helping not just hotels but also local restaurants and stores. She said the net effect is a desirable place to build new lodging.
"It's huge," she said of the hotel boom. "We haven't had that much growth, as far as hotels, in many years. … It's going to truly impact this city."
One of the new hotels coming online later this year is a 113-room Home2 Suites by Hilton west of Coffee Road near Brimhall Road. Director of Sales Denise Connor said a large housing-residential-retail project proposed nearby, the Bakersfield Commons proposal, is probably one reason why the hotel is being built.
"With the Bakersfield Commons coming in, that is going to bring in potential new growth," Connor said. She added that new roads projects and the Amazon center are further positive signs that could lead to business for the hotel.
David Lyman, manager of Visit Bakersfield, the city's convention and visitors bureau credited an increase in local events for recent hotel investments, as well as travelers stopping overnight on their way to national parks to the north and south.
Whatever the reason, Bakersfield's hotel tax — a 12 percent addition to the cost of a room — is now bringing in more money than it ever has. This fiscal year alone the tax is projected to raise $9.7 million for the city's general fund.
Add that to the money visitors spend on meals and supplies, he said, and the local hospitality industry becomes an economic force that is growing fast.