Goodbye East Hills Mall, hello City Lights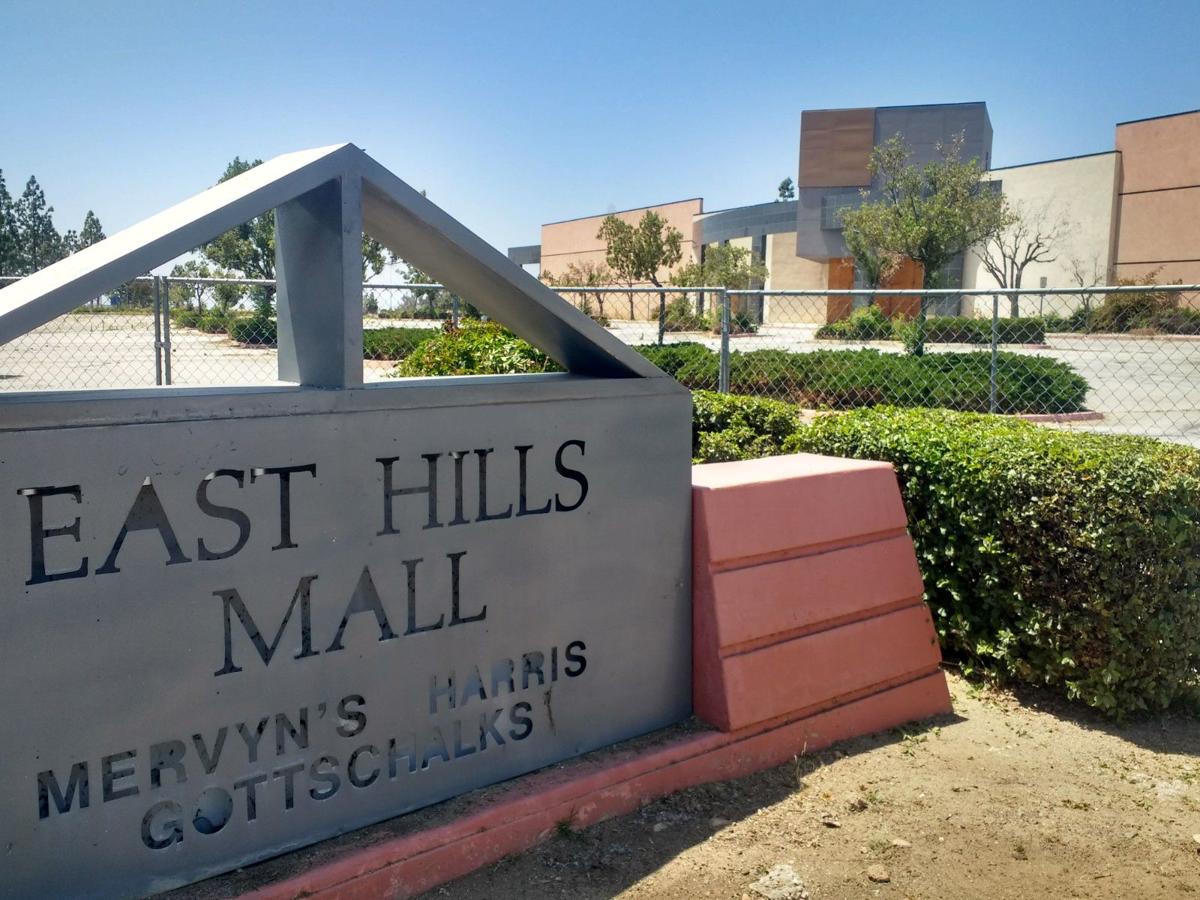 A few years ago, comparing the East Hills Mall in northeast Bakersfield to The Marketplace over in the southwest would have gotten you laughed out of any cocktail party.
But earlier this week, commercial property broker Duane Keathley kept a straight face when he said that, within maybe a year and a half, the two retail centers will be "not that much different."
Seriously. Similar size, similar design, similar kind of entertainment-dining-shopping experience.
"If done right, the 'new East Hills' center will bring a variety of much-needed amenities to the residents of northeast Bakersfield," she wrote in an email Tuesday. "These residents have waited a long time for development of this magnitude and it looks like the time has finally arrived!"
Has someone been drinking the Kool-Aid? Perhaps. But northwest Bakersfield resident Tomeka Powell hasn't, and during a visit Monday to the northeast to see her mom, she took a moment to reflect on the area's shopping options.
"There's nothing, really," said Powell, 35, a stay-at-home mother. She'd like to see a Victoria's Secret at City Lights, while her husband wants a Fry's Electronics. "Yeah, it's needed," she said of the mall's redevelopment.
For the record, not everyone agrees. Rebecca Withnell disapproves of the mall's demolition.
"They should work with what they have and just refurbish what they have," said the 33-year-old Bakersfield resident. She shops at stores next to the mall, like Target and Big Lots, and contends the area has plenty of shopping options.
What they could disclose is the kind of businesses that want to be part of the project: clothing stores, shoe retailers, specialty shops, cosmetics, jewelry. They said it'll have chains that already exist in Bakersfield, just not in the city's northeast.
As for who will shop there, think everyone in town south of Highway 58, and then some. Rio Bravo. Oildale. Tehachapi. "It's a very diverse trade area," Roche said, estimating the project's trade area at 250,000 people or more.
If that's the case, you ask, why wasn't East Hills a runaway success? Well, it's a long and unhappy story.
When the mall opened in 1986, there were four anchor tenants: department stores Gottschalks and Harris, a Mervyn's clothing store and a United Artist Theatre.
The northeast area didn't immediately rise to meet the population projections on which the mall was built. Then, in 1998, Gottschalks and Harris became one, leaving the mall with one fewer anchor. Gottschalks and Mervyn's later closed during the economic recession, and it was downhill from there.
Malls aren't generally as popular as they once were. While Valley Plaza still draws crowds, the trend in retail development these days is to build an outdoor setting. Like the Marketplace.
A site plan shared this week by Cushman & Wakefield shows row of stores as large as 40,000 square feet abutting the south side of Highway 178 just east of Mount Vernon Avenue. Included there is a 38,300-square-foot movie theater and a few small shop spaces.
South of that section would be a sea of parking spaces, 2,191 of them (more than the 1,329 required by regulation, by the way). Then, further south along Mall View Road would be a series of retail islands, or "pads," Keathley said would house restaurants and other uses such as financial institutions.
All in all, City Lights would contain 323,313 square feet of space. In other words, pretty close to The Marketplace's roughly 300,000 square feet. Who's laughing now?
http://www.bakersfield.com/news/goodbye-east-hills-mall-hello-city-lights/article_e1b943d8-587e-11e8-8e75-af05116ef91b.html?utm_source=bakersfield.com&utm_campaign=%2Fnewsletters%2Fheadlines%2F%3F-dc%3D1526468413&utm_medium=email&utm_content=headline