FRESNO, Calif. (KFSN) —
The city of Fresno continues to grow west.
The city council today approved annexing a new housing tract west of Highway 99.
Thie nearly 160-acre parcel is expected to be the site of more than two hundred homes. The site is bordered by Shaw, Gettysburg, Bryan, and Hayes.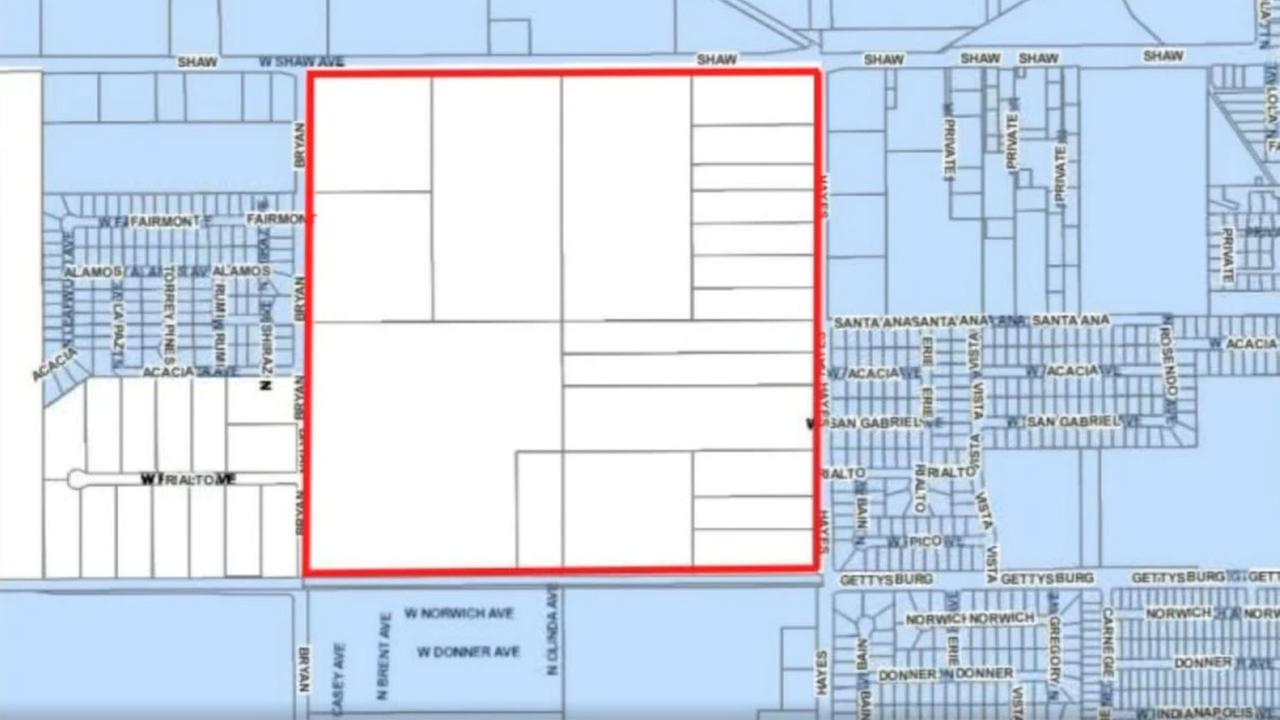 The project was approved more than ten years ago, but the recession delayed development. The developer, Dennis Gaab is now ready and wants the county land annexed into the city. He told the council, "Insofar as we are aware, there's no opposition to the annexation."
There is a building boom going on west of Highway 99. The area is becoming is becoming more desirable, but one big problem is getting here.
"It's awful, it's awful." That's how longtime area resident Sharon Brown describes the traffic getting across the highway on Shaw or Ashlan. "In the morning, going over you have to time it just right, or it might take ten times just to get through the light."
Getting across Highway 99 is a problem City Councilmember Steve Brandau is aware of. He told his fellow council members, "At some point, our city is going to have to get very serious about Shaw and 99 and Ashlan and 99."
Putting in overpasses will cost tens of millions of dollars, and the city is working with Caltrans, trying to figure out where to get the money. Councilmember Paul Caprioglio said Fresno appeared to be putting "the cart before the horse" in dealing with traffic, police and fire protection.
City Manager Wilma Quan Shecter said those issues were being discussed.
City staff has given the project the green light, and despite expressing concerns, the city councilmembers approved the annexation. Council President Esmerelda Soria said, "This is a great housing project because it's going to bring more housing units to our community."
The developer says the 216 homes will have average prices of around $400,000.