Faraday Future makes headway in Hanford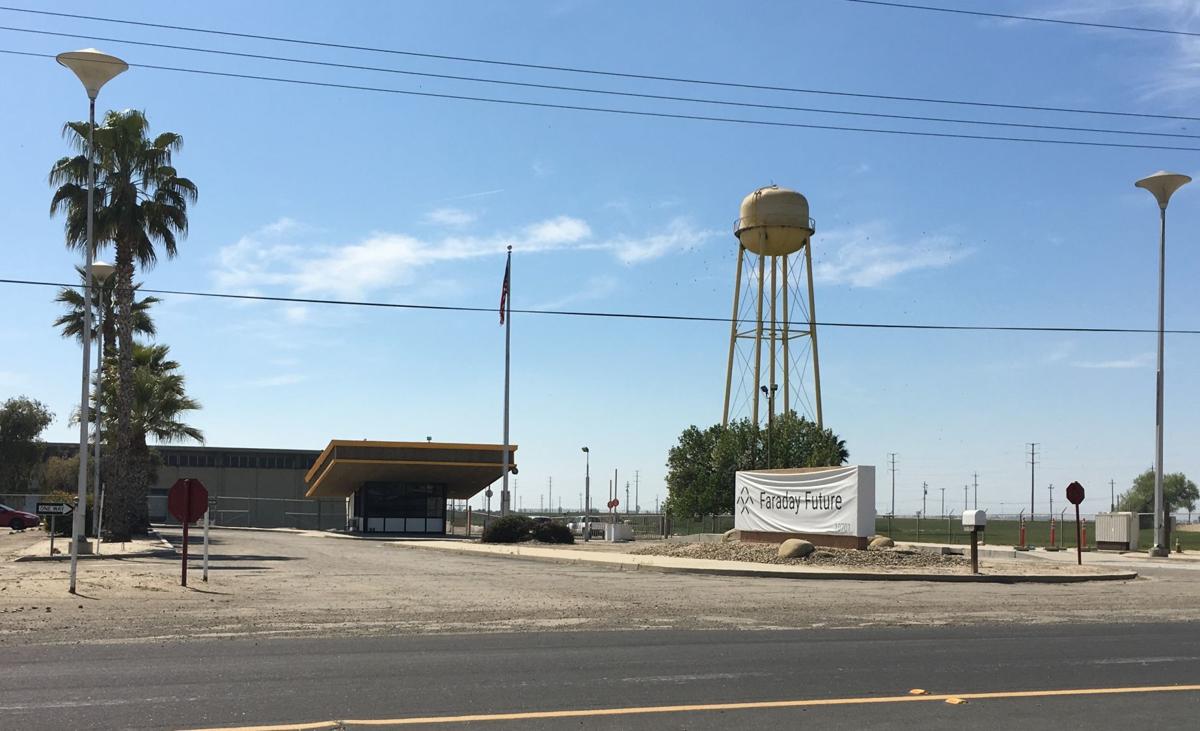 HANFORD — It's been a relatively quiet seven months since electric car company Faraday Future announced its plans to locate in Hanford, but the company seems to be slowly but surely moving forward with its plans.
"Things are absolutely moving forward," said John Lehn, president and CEO of Kings County Economic Development Corporation (Kings EDC).
Lehn said he is in contact with Faraday officials multiple times a week. He said his office continues to be impressed by the quality of people who work for Faraday Future and has complete confidence in the company's dedication to Hanford.
Faraday Future signed a lease in August 2017 to locate in a manufacturing facility in the old Pirelli tire plant at 10700 Idaho Ave. in Hanford's Industrial Park. The company immediately hosted a clean-up event to prepare the 1 million square-foot new site for the move-in of manufacturing equipment.
The facility is supposed to be used to manufacture the company's first electronic vehicle, the FF 91, and hopefully bring it to market.
Little tidbits of information have surfaced every once in a while since the announcement. Dag Reckhorn, Faraday Future's senior vice president of global manufacturing, visited Hanford in September and October 2017 to talk publicly about the car and the company's goals.
Faraday Future said it wanted a turn-key facility that offers a faster path to production, and picked the site in Hanford because it is strategically located between the country's two largest electronic vehicle markets: Los Angeles and Silicon Valley.
But there have also been troublesome news surrounding the company as well, including shake-ups and departures within the company's top executives and funding difficulties.
Lehn said he understands the skepticism the news has elicited, especially taking into account the scope and scale of what the company is trying to do.
Darlene Mata, Hanford's community development director, said Faraday was recently issued a demolition permit for the inside of the plant and has been doing asbestos removal and lead paint remediation.
Mata said Faraday is also currently in the site plan review process with the city, meaning the department is making sure the entire site has the proper access and parking spaces that meet city standards.
"No building permit application has been submitted yet," Mata said. "I don't know when one will be submitted, but they said soon."
Requests for comment from Faraday Future were not returned.
Lehn said Faraday is moving forward with the hiring process and is currently taking applications online only. He said his office has been involved with facilitating a few interviews already.
Faraday's website has posts for several job openings in Hanford, including administrative positions, various "team member" positions and even a few management positions.
In addition to working with both Tulare and Fresno counties' workforce boards, Lehn also said Kings EDC and Faraday are working in conjunction with West Hills Community College District to offer some type of introductory manufacturing course.
"A lot of things are happening all at once," Lehn said. "Everything's moving full speed ahead."
http://hanfordsentinel.com/news/local/faraday-future-makes-headway-in-hanford/article_06b04ce2-7f91-529e-8c9c-61aea192edc2.html