City of Tehachapi approves permits for Walmart construction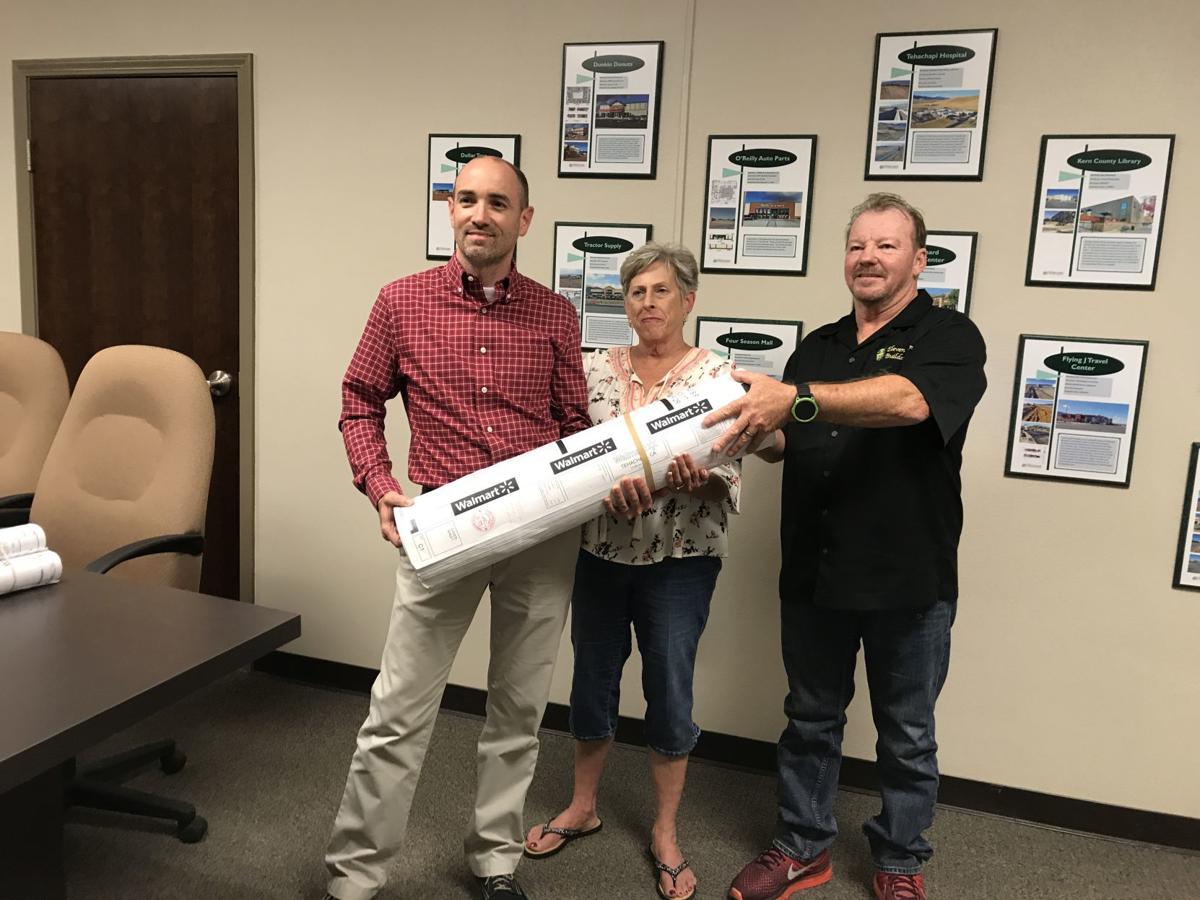 TEHACHAPI — The city of Tehachapi finalized and approved building permits Tuesday with Eleven Western Builders, Inc., clearing the path for construction of the new Walmart store to begin next week.
City officials gathered in the city hall annex with Eleven Western Builder's Superintendent Craig Stewart for the start of what City Manager Greg Garrett called "the next chapter in the Walmart book."
The process of getting the new Walmart has been going on for about nine years due to legal hurdles and the process of contracts and permits, said city Development Services Director Jay Schlosser.
Now that permits are complete, Eleven Western Builders can begin construction July 30 with the intent of finishing by spring 2019. The company, Stewart said, is familiar with building in small towns and recently constructed a new Walmart store in Ridgecrest.
"I couldn't be happier," said Mayor Pro-Tem Susan Wiggins.
Schlosser said the 12-month construction time frame seems reasonable, especially considering the impacts that winter weather may have on the project.
Schlosser and Garrett both said the city has a partnership with the construction company to help see the project through, and that more shopping opportunities should be coming down the road.