California Resources Corp. acquires full ownership of Elk Hills oil field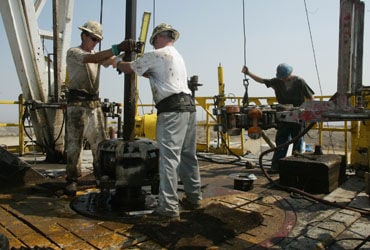 The California Resources Corp. has acquired 100 percent ownership of the Elk Hills oil and natural gas field in Kern County, according to the company.
The oil company said it purchased Chevron's interests for $460 million and issued 2.85 million shares of CRC stock to Chevron. The deal went through April 1. Chevron had owned about 20 percent of the field's assets. CRC had owned the rest of the field and has been its operator.
"We have operated this field for over 20 years and have developed a deep knowledge of the geology and strong operational expertise to deliver robust value from this asset," said CRC President/Chief Executive Officer Todd Stevens. "We intend to apply this know-how to our newly acquired position, as well as transfer learnings and efficiencies to enhance CRC's assets across California."
CRC estimates that based on current prices, the field could provide the company an operating cash flow of around $100 million annually. Elk Hills is now estimated to make up about 43 percent of the company's total production.
CRC's acquisition of Chevron's interests comes after the company went into a joint venture on the Elk Hills field in early 2017 with a portfolio company that is part of the private equity group Ares Management, L.P.
Ares paid $750 million and purchased 2.34 million shares in CRC stock to obtain some of CRC's Elk Hills assets. The particular interests under the agreement are the Elk Hills power plant, a natural gas-fired power plant and a cryogenic gas-processing plant.
Some of the proceeds from the joint venture were used in purchasing Chevron's interest in the field, Stevens said.
Elk Hills, located west of Bakersfield, was initially discovered in 1911 and has produced more than 2 billion barrels of oil and gas since then, according to CRC.