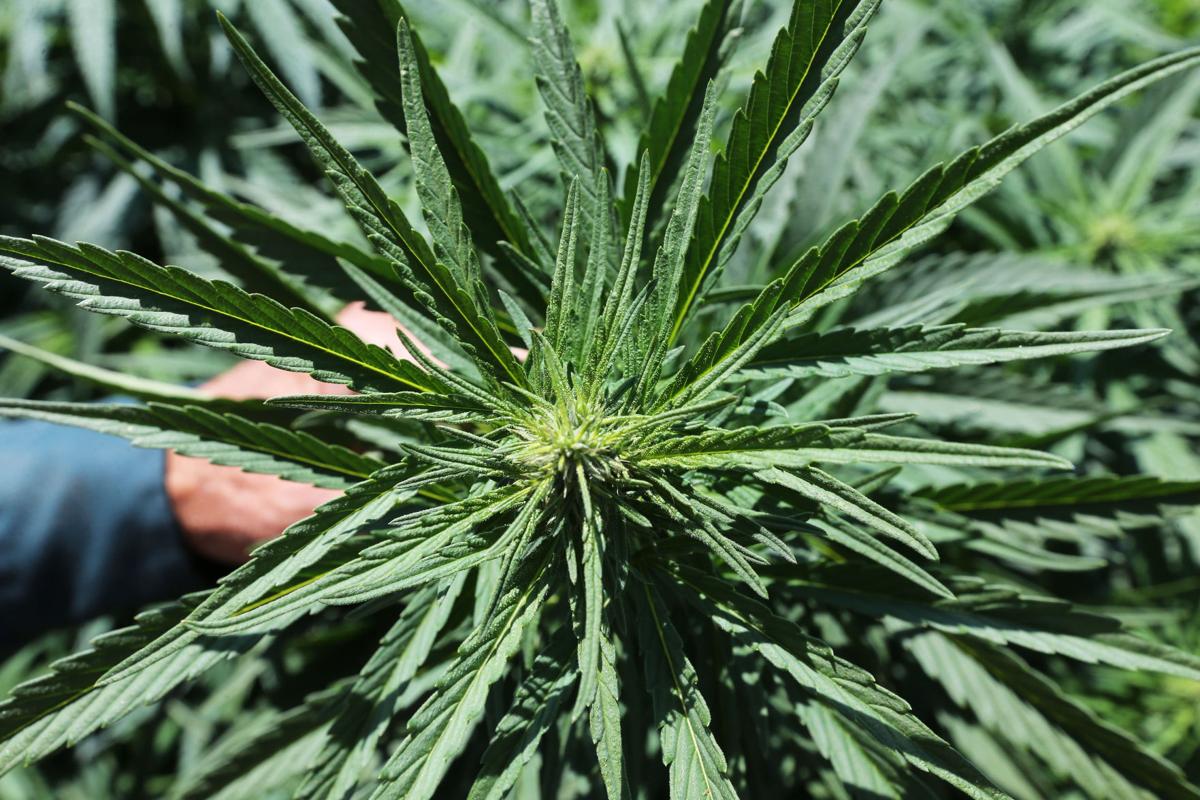 As of Friday afternoon, the county's Agricultural Commissioner's Office had registered 33 different entities planning to grow hemp on 76 sites comprising 6,864 acres, a county-wide total the agency said eclipses every other in the state.
With interest skyrocketing among local and out-of-town investors, there is some concern the boom in hemp cultivation could lead to a glut of material to produce the trendy cure-all cannabidiol, or CBD. But the plant itself is versatile enough that market participants are hopeful the crop is here to stay.
"I'd like to see this become a crop on your top-10 list in Kern County," said Arvin-area hemp grower Kent Stenderup. The diversified farmer said he gets phone calls every week from people interested in contracting his company to grow the plant or show them how to do it themselves.
So many people have contacted county ag officials about their intentions of growing hemp locally that such inquiries now take about 80 percent of their time, said Cerise Montanio, deputy director of Kern's Agricultural Commissioner's Office.
State records show Kern hemp registrations have been issued to companies with mailing addresses as far away as Encino. Companies with names like CA Hempire and Freedom Farms LLC have gotten approval to grow on various parcels concentrated in the Lamont and Arvin area.
Questions remain as to how well-rooted the plant is locally. Montanio said harvesting techniques remain experimental and that it's still unclear how many of the hemp fields being grown now will meet the requirement that the psychoactive ingredient in cannabis, tetrahydrocannabinol, accounts for no more than about one-third of 1 percent of the plant's chemistry.
"It's a tricky little game," she said, adding that any plant testing greater than that THC threshold must be destroyed.
One reason Kern has attracted so much interest, she said, is the county's accommodating regulations. Other counties have caps on how much acreage may be used to produce hemp, while others ban cultivation of the plant altogether, she said. But not Kern.
"We don't have a moratorium. We don't have ordinances," she said.  "We are allowing it."
She and Stenderup expressed worries the surge of interest in CBD oil may quickly lead to over-planting. Stenderup said he hopes the situation doesn't soon create a market "bubble."
Even if the CBD market doesn't need as much hemp as is being grown, though, Montanio said the plant's strong fiber could prove useful for things like textiles, straws and even automobile parts.
On the other hand, Kern's openness to the crop may allow it to capitalize on another aspect of the CBD trend: oil processing.
The director of the county's Planning and Natural Resources Department, Lorelei Oviatt, noted that hemp plants may be turned into oil within the county's borders, but that this activity can only take place legally on land zoned for agricultural use. Once that's done, however, the oil can be processed into creams or lotions on non-ag real estate.
She was optimistic hemp's relatively low consumption of water would help Kern farmers weather upcoming restrictions on groundwater pumping. Plus, the need to extract oil from the crop is already bringing underused ag processing plants in the Arvin area back to life.