Former State Farm complex, Bakersfield's largest office building, sells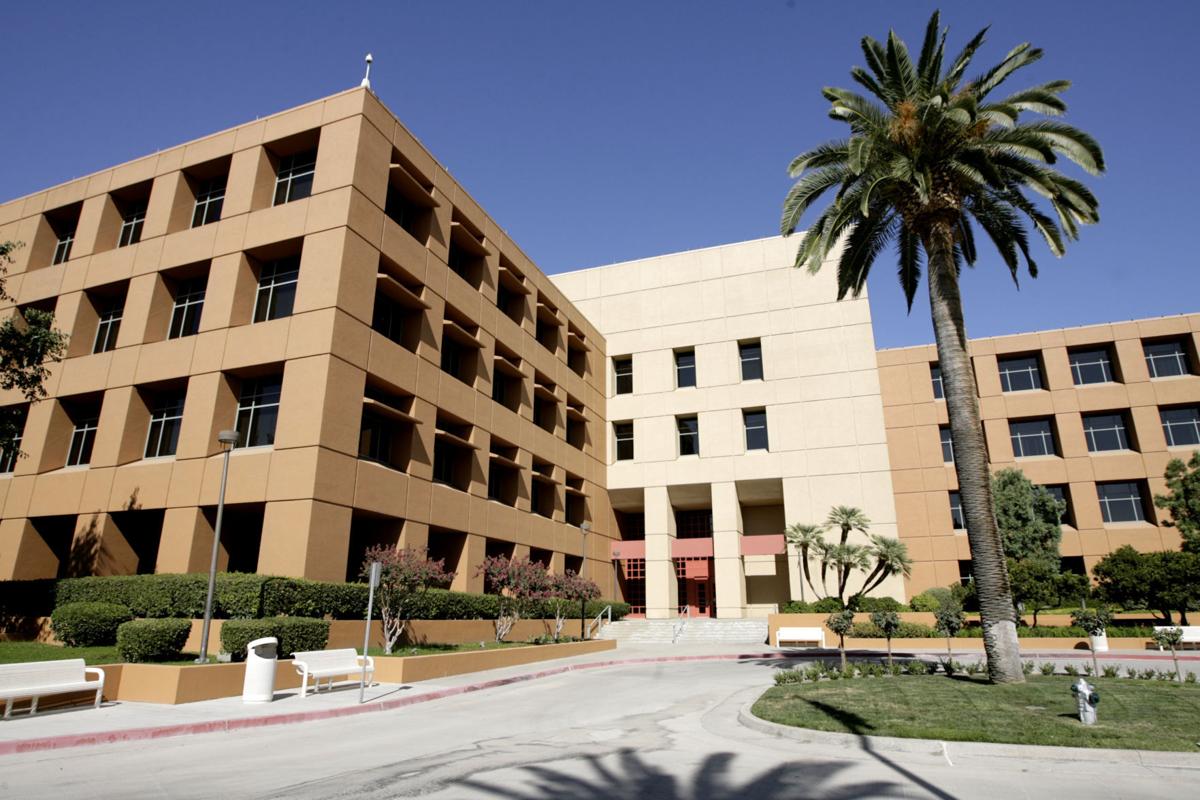 Could Bakersfield's largest office building become the new local headquarters for a big oil company?
In a landmark sale that could affect commercial real estate in Bakersfield for years to come, Cushman & Wakefield and two of its directors said Thursday that the former operations center for State Farm in southwest Bakersfield has been sold.
The commercial real estate agency's Senior Director Jeff Andrew and Associate Director Pat Thompson closed one of the biggest deals of their careers earlier this week, but due to a strict confidentiality agreement, they can't reveal key details — except for the fact that after years of work, the sale of the massive, four-story, 556,000 square-foot building closed on Tuesday.
"We can talk about how this could affect the commercial real estate market locally," Andrew said. "But we can't reveal the seller, the buyer or the price."
Fortunately for the curious, that information is part of the public record, and Californian reporters have been checking on the fate of one of the city's most important chunks of real estate, on and off, for months.
According to information compiled by the Kern County Assessor's and Recorder's offices, the seller, represented by Cushman & Wakefield, was listed as LSREF2 Tractor REO BAK LLC.
More interesting, the buyer is identified as California Resources Real Estate Ventures LLC, or California Resources Corp., a Los Angeles-based energy company that spun off from Occidental Petroleum Corp. in 2014.
The price: $48.4 million.
The presence of the insurance company's center at 900 Old River Road, and the hundreds of jobs it created, had been touted for years as a significant economic driver for the southern San Joaquin Valley. So when State Farm announced it was leaving, the news inspired angst among those concerned about jobs and economic growth in Bakersfield.
State Farm is committed to a reduced number of employees staying in the building, for now, Andrew said, but the new owner — he would not confirm the name of the buyer — would fill out the lion's share of the space.
Many of those new employees will come from several other local commercial office buildings and will be consolidated under one huge roof. That means office vacancies will be opening up in Bakersfield. But those smaller spaces should be easier to fill, said Thompson.
A building with more that a half-million square feet of office space has few potential tenants.
"We had to go to the largest users of office space," Andrew said.
And that's a very short list.
http://www.bakersfield.com/news/former-state-farm-complex-bakerfield-s-largest-office-building-sells/article_c4863ec0-3924-11e8-b71f-dfbdf6a0adaa.html